You can send a document to be reviewed by members of your team before it is sent to the counterparty, or sent for signing by clicking Request > 'Internal Review', and optionally require approval one or more people.

To send a document for internal review:
1. Go to the document and at the top right click "Send" -> "Internal" -> "Review"


2. Select the reviewers, and optionally request approval.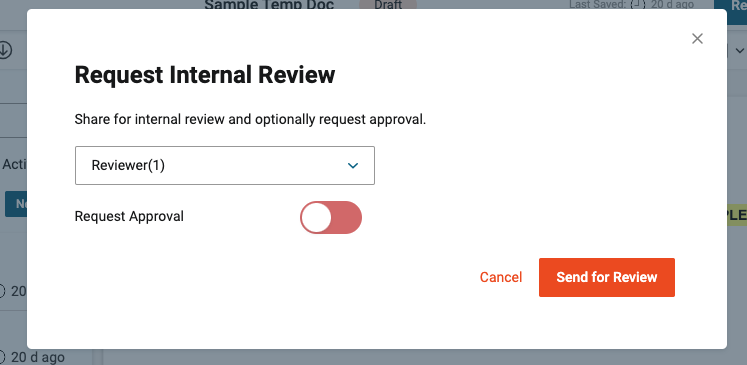 3. All the selected reviewers will be sent an email to log in and review the document. If an approval is requested, the document will be locked and each reviewer will have the opportunity to approve or reject the document in its current state.

Note: During the approval process the document will be 'locked' in a read-only state for all teammates and approvers.